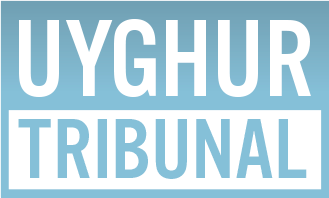 09 Jun

PRESS RELEASE 9 JUNE 2021
The Uyghur Tribunal response to the People's Republic of China's (PRC) Press Conference on Xinjiang-related issues held on the 9th June 2021.
We note the commentary about the Uyghur Tribunal and previous comments as to the desirability of these matters being dealt with by the International Court of Justice (ICJ). The Tribunal has always made it clear that it would not have been formed if there was a possibility of the allegations being considered at a formal international court.
To date the PRC cannot be dealt with over allegations of genocide because it joined the Convention on terms, as allowed, that allow it to avoid being dealt with at the ICJ for genocide. It can easily and immediately change its position and withdraw those terms. In which event it would be open to another bold country to take it to the ICJ for genocide.
The Uyghur Tribunal's primary concern is the impact on the wellbeing of the witnesses who gave evidence at the recent Tribunal Hearings in London and to the relatives and a neighbour of those witnesses who appeared at the PRC conference.
The Tribunal notes the statements made by the relatives and a neighbour and the Tribunal extends an invitation to them to attend the Tribunal's next Hearings in September of this year. We would invite the PRC to confirm that they are at liberty to travel to the UK if they so wished.
The Tribunal will continue with its work in seeking the truth in an impartial manner. To that end, we would, again, request that the PRC provides any evidence that it may possess to the Tribunal.
– 9th June 2021